About OncoLogic Advisors
and Dr. Robert Lum
Dr. Robert Lum became interested in oncology at the age of 14 when his father died of cancer. Because his father was initially misdiagnosed, treatment was delayed and he suffered a great deal. It was then that Dr. Lum pledged to dedicate his life's work to helping others fight this cruel disease.
He graduated, with honors, magna cum laude with a degree in molecular biology from University of California, Berkeley. He then went to Case Western Reserve University for medical school, which is ranked in the Top 20 medical schools by US News and World Report. For his residency he trained at University of California, Irvine and City of Hope in Los Angeles in Radiation Oncology.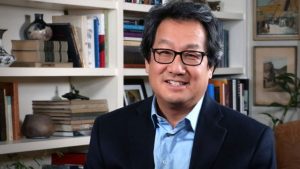 He has been in practice for 22 years—the last 16 years as Medical Director of Renewed Hope Radiation Oncology located in Ventura County, California. He has been President of the Christian Medical and Dental Society (Ventura County), President of the Ventura County Medical Society, District Representative to the California Medical Association, and on the Professional Advisors Board of Directors for Cancer Support Community of the San Fernando Valley, Ventura, and Santa Barbara in California. Over the years, he has advised many patients throughout the treatment of their cancer. Treating the whole person, not just the disease, is the philosophy Dr. Lum has embraced over his years of practice.
Over the years, friends and family have contacted Dr. Lum requesting support and guidance for their cancer diagnosis. While helping them, he realized the lack of guidance that cancer patients face in navigating their treatment. This absence of expert advocacy in the healthcare system inspired Dr. Lum to create Oncologic Advisors.
Dr Lum is board certified in radiation oncology and has re-certified twice (latest 2016).