Cancer Diagnosis & Treatment Plan Second Opinion
Complete cancer second opinion by unbiased oncology doctor
The good news for you is that today you have abundant choices for cancer treatment plans.  The bad news is sometimes your diagnosis and treatment plan can be less than optimal for your situation.  Your diagnosis and its treatment plan are critically important as they can fundamentally change your cancer outcomes.
To further complicate the issue are hidden incentives, such as affiliations with oncology specialists, referral fees, and incomplete knowledge of ALL YOUR CHOICES by your doctors.  It's not that your doctors are doing anything wrong; they are simply doing what they know to do.  For example, when your doctor is affiliated with a cancer center, they naturally favor treatment paths which they offer.  The result is you may be missing the full picture FOR YOUR CASE.
A comprehensive second opinion gives you the full answer
A second opinion provides you with firm knowledge that you have the correct diagnosis, and are on the most beneficial treatment path – for you.  With this service, one of our oncologists reviews your case, including past tests and doctor recommendations, and offers an objective and comprehensive second opinion.  Our cancer second opinion service is better than one from a cancer center because we are not limited to a particular cancer center and considers all options available in the United States.  This gives you the best treatment path for your individual circumstances.
Cancer Second Opinion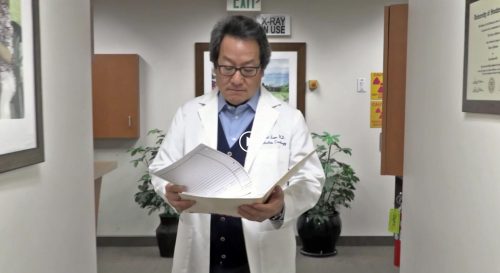 Our panel of highly qualified oncology doctors performs a complete review of your medical records for your cancer diagnosis and treatment plan.  We also ask you a number of questions to help us better understand your situation.
We then provide you with a report providing you details on whether your diagnosis or treatment plan is best for you and provide you with questions to ask your doctors or specialists.
Armed with this information you can more confidently make decisions about your options.  Additionally, we offer navigational services to give you the peace of mind from knowing you are on the most optimal treatment path for your cancer diagnosis.